COMPANY
With a team of more than 800 workers in constant training with all the necessary technical resources, MTL Group defines itself as a true Facility Service specialized in integral solutions in Food Hygiene and Industrial Cleaning.
Internacional
MTL Group is in a process of expansion and internationalization. For some years now the company has been exploring the market in the food and service industry in several countries in Europe and America in order to expand its services (Holland, France, Portugal, United States, Colombia, Mexico among others).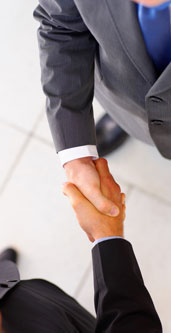 Objectives
We know that for you it is essential to offer the best image and provide a safe workplace, with all the needs of your business activity well covered.
This is why MTL Group strives every day to achieve its objectives:
The satisfaction of our customers based on total quality.
The geographical expansion that allows us to provide a better service throughout the country.
OUR BEST ASSET: OUR CUSTOMERS
Values
To achieve our objectives, we base ourselves on excellence through the following values:
The trust of our clients, with the highest levels of ethics, confidentiality and professionalism, offering personalized attention and optimum allocation of resources.
Continuous market research, incorporating the latest technologies into our work methods.
Employee satisfaction through training and promotion plans within the company. Continuous training and information on occupational risk prevention.
Total involvement with the environment; we always prioritize the use of ecological products and waste management.
Security and health
For MTL Group, the safety of workers in the performance of their daily tasks is a priority.
In order to minimize occupational risks, MTL Group has achieved a set of objectives within the framework of its Health and Safety plan:
To ensure the highest level of health and safety at all levels of the company.
Adoption and dissemination of the objectives and action programs in the area of OHS for all managers and workers.
Creation of a safety and health culture among workers, through training activities and programs.
Periodic review of Health and Safety objectives.
Compliance of all production processes with current legislation.
Participation of all workers in the continuous improvement of production processes.
Systematic control of occupational risks.
Complete safety in the work areas in relation to the machinery and tools used, based on frequent maintenance, inspection, correct use and provision of the necessary resources.